RV Dayz: SMP-RV is Paying the Government Sales Tax for RVs!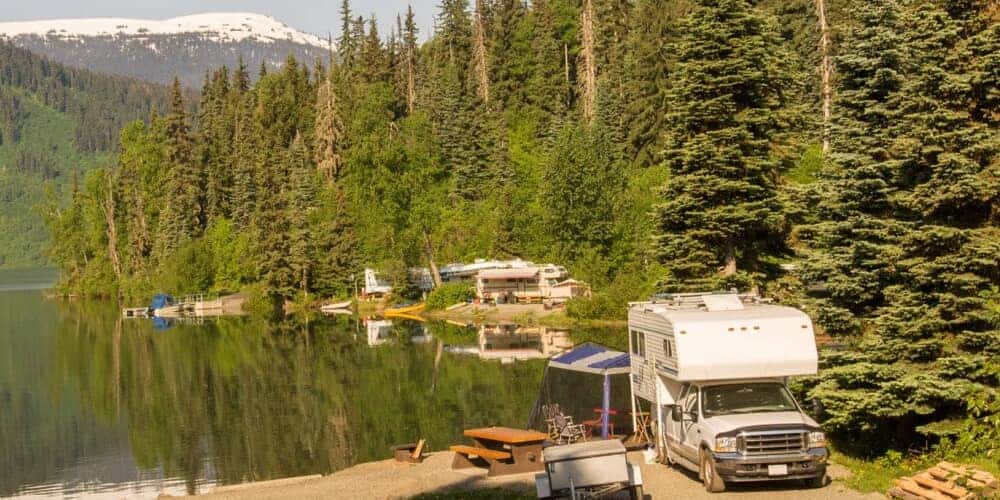 ---
You read that right: SMP-RV is paying the government sales tax on all RV purchases that take place during RV Dayz, our special summer promotion*. In other words, today's the perfect day to kickstart the summer road trip that you've been dreaming about! Take a look at our inventory of new and pre-owned RVs, and just let us know when you're ready to see your favorite model in person. RV Dayz runs through July 31st, and we'd be happy to answer any questions you have about how best to move forward with your purchase.
The Adventure of a Lifetime is Right Around the Corner
Whether you're planning to take the Hot Springs Route or the Sea-to-Sky Highway, Summer is the best time to tour the incredible vistas and unforgettable destinations of British Columbia. And regardless of where your dreams are pulling you, our Houston, BC RV dealership can help you get more enjoyment out of every mile. We're easy to reach from anywhere near Prince George or Terrace, and we're sure that you'll appreciate what we have to offer.
You're an uncompromising adventurer, and you might plan to spend weeks or even months on the road this year. Why not spend them in style? We offer new model specials that can help you bring home an ultra-luxe motorhome or a stylish, versatile truck camper. Our hand-selected used RV inventory has plenty of compelling options, too—and you might be surprised to discover how much you can save with our pre-owned model discounts!
No matter which way you go, you'll save even more when you let our dealership handle the government sales tax on your purchase—and that means more money in your pocket when it's time to hit the road.
SMP-RV: Your Summer Road Trip Resource
If you're hoping to make a purchase this season, you can count on our team to assist with each and every stage of the process—from the moment you value your trade-in until the day when you apply for financing! Plus our RV service experts will be here to assist you long after you've driven home. Even if you don't need a new or new-to-you RV this summer, you can leave your RV tune-ups to us!
Disclaimer: *SMP-RV will discount the unit the amount of the GST after taxes.